Retail leads consist of all businesses selling things and services including:
Stores and shops
Auto Dealers
Malls and plazas
Furniture and appliances
Beauty Salons and barbers
Restaurants
Gyms and personal services
and more
Build Your Business With Leads Like These:
---
DULUTH TRADING CO  –  NEW LOCATION PLANNED
9061 LYRA DR   APPAREL
COLUMBUS OH 43240   REPORTED:  01/22/18      COMPLETED:  04/01/18
SIZE:  14,749  COST:  $2,451,000.  EMPLOYEES:  www.duluthtrading.com
DETAILS:  DULUTH IS FINALIZING A LAND LEASE TO OPEN ON A 1.5 ACRE SITE in FRONT OF COSTCO. WAITING RETURN CALLS FROM THE CONSTRUCTION DEPT.
UPDATE FROM 09/04/17: HAVE MORE DETAILS NOW. THE FOOTERS ARE BEING POURED AS THEY'RE ABLE.
CORPORATE AND CONSTRUCTION CONTACTS INCLUDED IN YOUR REPORTS
---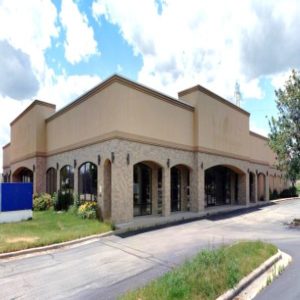 ROAD RUNNER SPORTS  –  NEW LOCATION PLANNED
3687 PARK MILL RUN DR   SPORTING GOODS
HILLIARD OH 43026   REPORTED:  01/15/18       COMPLETED:  05/01/18
SIZE:  29,000  COST:  N/A  EMPLOYEES:  20+  www.roadrunnersports.com
DETAILS:  ROAD RUNNER CAME TO COLUMBUS IN 2008 WITH A STORE IN WORTHINGTON. THEY NOW PLAN TO LEASE THIS FORMER LAZY BOY BUILDING (STILL OWNED BY LAZY BOY). THE BEST INFO WE HAVE SO FAR IS: PRESS '0' TO LEAVE A MESSAGE AND THEN PRESS *A TO DIAL
BY NAME. IF WE CAN GET BETTER INFO THIS WEEK WE WILL UPDATE YOU.
CORPORATE AND CONSTRUCTION CONTACTS INCLUDED IN YOUR REPORTS